01-11-2021- Congratulations Dogtopia Regina!
Take a look at the newest Dogtopia in Regina, Saskatchewan, project managed remotely by Lisa and our team of consulants during COVID-19. Many thanks to the general contractor, Westridge Construction Ltd. who made this happen.
Take a 3D tour of the new facility here.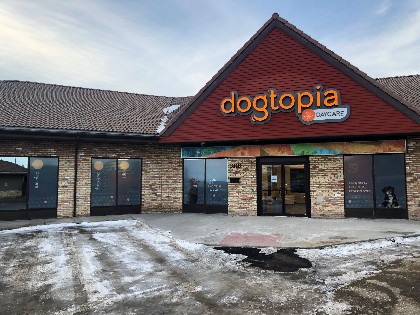 07-03-2020 - Congratulations Pita Land!
Our client Pita Land Inc. has been awarded a Special CFA Hall of Fame Award as part of our 2020 Recognition Awards Program in recognition of their outstanding performance and contribution to the CFA member community during COVID-19.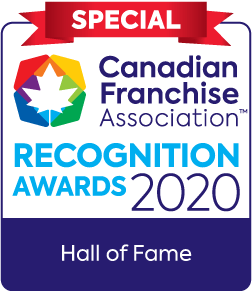 06-29-2020 - Your First Dog Boarding Experience
Check out this comprehensive guide on how to handle your first dog boarding experience at the site Your Dog Advisor. And when you are ready to take the leap, check out our client Dogtopia Dog Daycare & Spa for the best experience in dog daycare services.
11-07-2016 - Beanwise Opens Its Newest Location at Heartland Town Centre in Mississauga!!
09-30-16 - Newest Pita Land NOW OPEN at the base of PACE Condos at Dundas & Jarvis in Toronto
06-09-16 - Ricky's All Day Grill now open at Dundas & Appleby Line in Burlington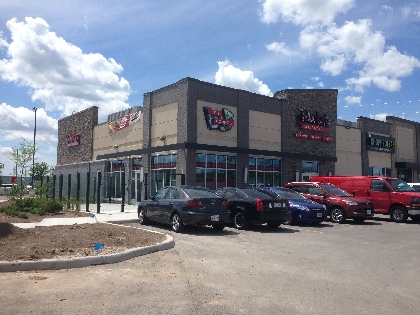 06-02-2015 - Fat Bastard Burrito opens newest location at York Mills Gardens, York Mills & Leslie, North York, ON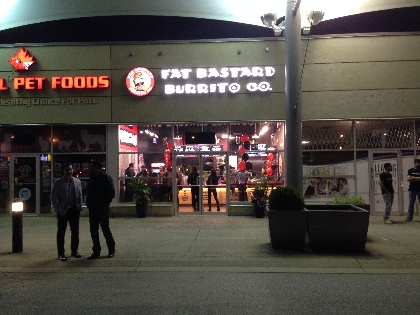 03-28-2015 - Dogtopia NOW OPEN at 1100 Erindale Station Rd, Mississauga.
Oreo approves!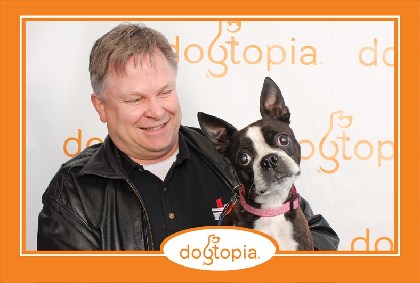 02-14-2015 - Nestle Toll House Café at 720 Spadina Ave now open!
02-14-2015 - Dogtopia Erindale Grand Opening getting closer! Scheduled for March 21, 2015. Construction complete and training underway.
01-06-13 - Blocknet Announces Affiliation with Goudy Real Estate Corp.
John and Lisa are pleased to announce that they have both joined Len Goudy and his team at Goudy Real Estate Corp. as Sales Representatives. With this relationship, they are able to provide additional services to their Blocknet clients including commercial leasing on behalf of both Tenants and Landlords as well as tapping into the broad skillsets of the teams at both Goudy and Rocket Retail Intelligence.